Sri Sathya Sai Karuna Nilayam Foundation

Sri Sathya Sai Karuna Nilayam Foundation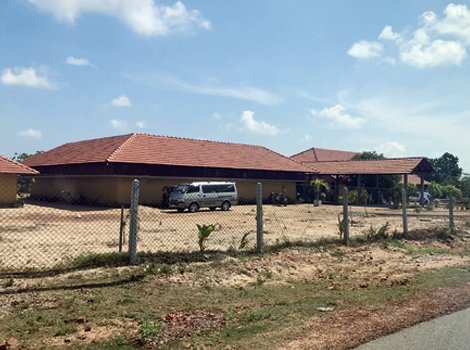 Sri Sathya Sai Karunalayam Medical Centre, Batticaloa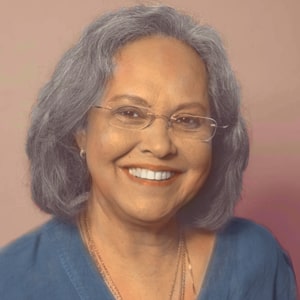 Penelope Jayewardene
Chairperson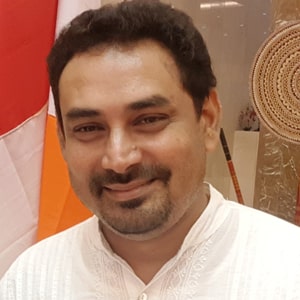 Nishantha Premalal Wickramarathna Dissanayake
Trustee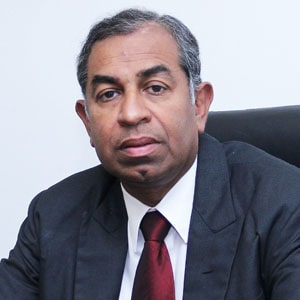 Deepal Clyde Ranaleigh Wickremasinghe
Trustee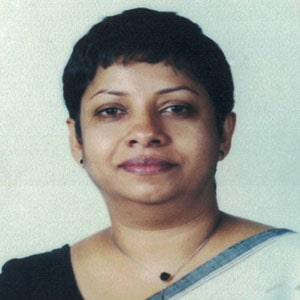 Hettiarachchige Marie Niranjala Shamalie Gunawardana
Trustee
Projects
Sri Sathya Sai Karunalayam Medical Centre at Batticaloa started functioning in August 2017 and has so far treated over 9,500 patients at the Outpatient Department, totally Free of Cost
Opthalmology unit commenced services in November 2018 and eye camps are conducted every two weeks
Specialist consultation services by a Consultant Physician is carried out once a week
Students in a primary school at Dharmapuram town in the Eastern Province of Sri Lanka are provided with morning breakfast every day. Close to 35,000 meals have been served in the last couple of years
Since September 2015, banana and milk are served everyday to primary school students in Batticaloa to complement the breakfast meal provided by the Government of Sri Lanka
Plans for a Centre for Human Development, a school and a hospital across 50 acres of land, is in the course of action and will be inaugurated in early 2020
As part of this undertaking, the construction of a General Hospital has commenced on June 1, 2019. This General Hospital will consist of 75 beds with specialist consultation for Dental, Gynaecology, Opthalmology, Paediatrics, and Gastroenterology. The hospital will be fully-equipped and will primarily serve as a Paediatric Cardiac Surgery Hospital. All treatments shall be offered absolutely Free of Cost at this hospital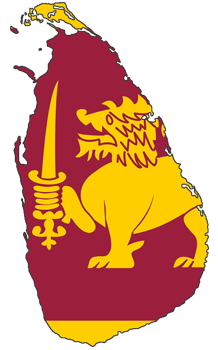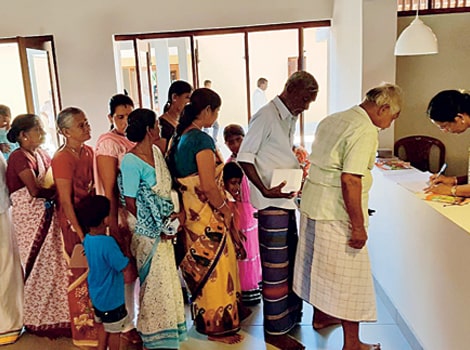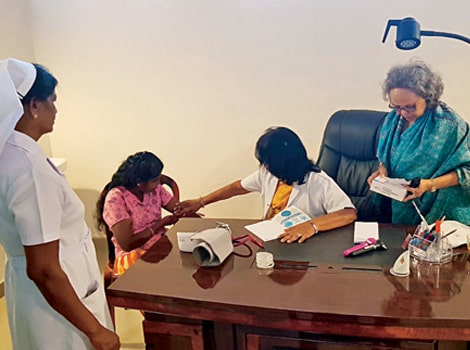 EDUCATION:
Milk and Banana were provided for school-going children, which started in 2015, and was successfully continued whenever the school was functional. But unfortunately, due to the spread of COVID-19 virus, schools in Sri Lanka had to close down from time to time
Shoes and socks were also provided to school-going children. This was a special project which supported 52 school-going children
Dummy stats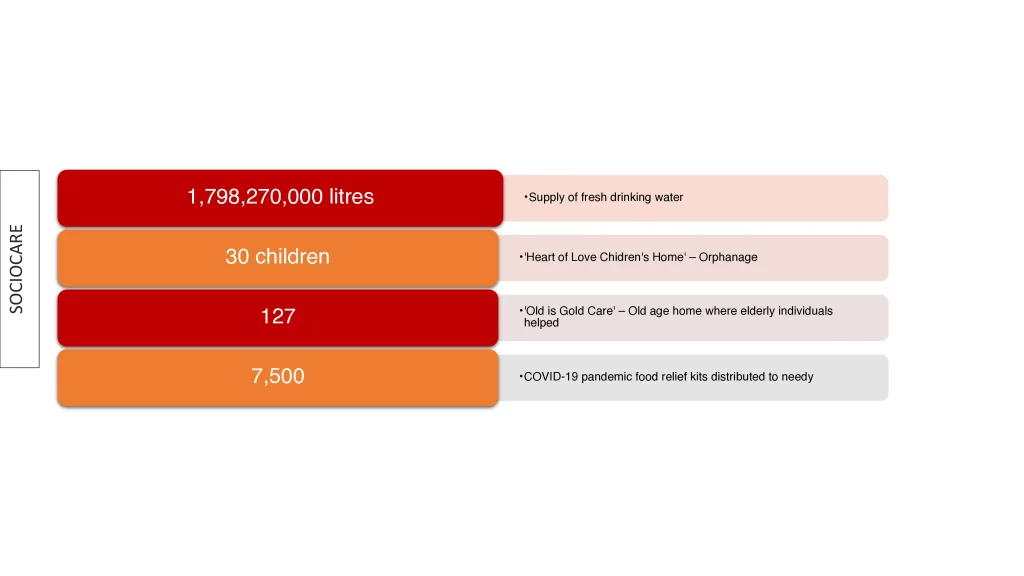 MEDICARE:
Sri Sathya Sai Sanjeevani Hospital, a multi-speciality hospital was inaugurated on 09 August 2022 and has saved six little children suffering from congenital heart disease by providing absolutely free of cost treatment. The first phase of the hospital offers 28 beds for paediatric cardiac specialty
Over 3,000 patients were treated at the OPD and a total of 16,000 patients have been treated at the Sri Sathya Sai Karunalayam Medical Centre in Kirankulam, Batticaloa
Started serving nutritional meals and tea which was prepared with so much love and care by the members of the Medical Centre to the walk-in patients from January 2020
During the critical stage of the third wave of COVID-19 spike, the government hospital in Batticaloa made a special request from the Foundation, to assist them with buying a special mask called C-PAP (continuous positive airway pressure therapy), which is a life-saving mask. The Foundation was able to support them by supplying more than 100 C-PAP masks
Dummy stats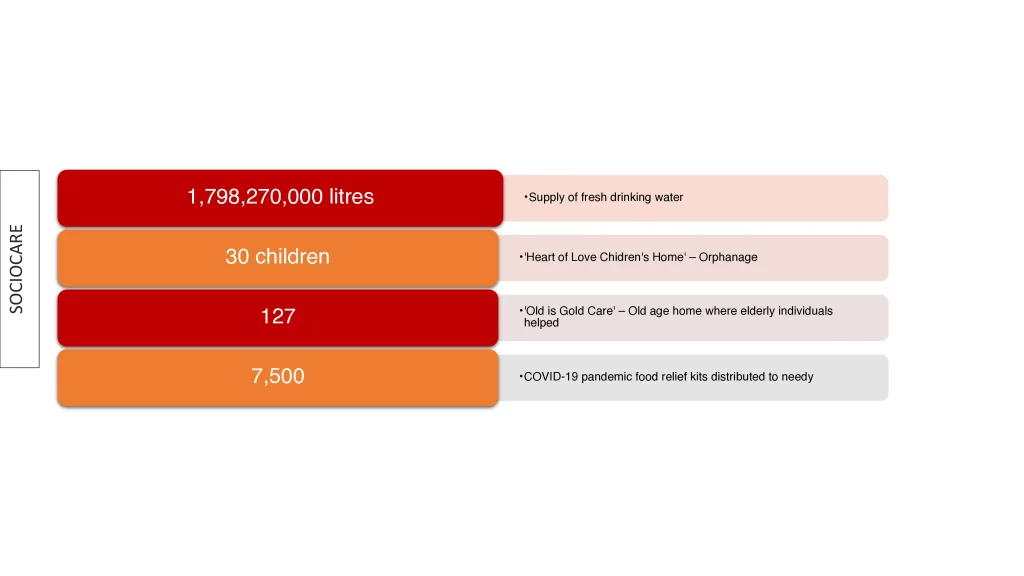 SOCIOCARE:
Even though usual activities of the Medical Centre could not be carried out due to the pandemic, a village outreach programme commenced, targeting elderly people and children. Over 150 field visits were made to distribute over 15,500 meals to those needy individuals/families, around two to three times per week
In addition, during the lockdown situations, over INR 1.5 million worth of dry ration packs were distributed to over 600 needy families, who lost their means of income generation due to pandemic
A 'care package' which consisted of herbal remedies such as coriander seeds, ginger and lime as well as home help medical packs and masks were distributed to the elders in a village. Under this initiative, close to 200 elders were handed over the care packs
During the rainy season, special packages consisting of fungal cream and pain relief balms were distributed to the elders
Dummy stats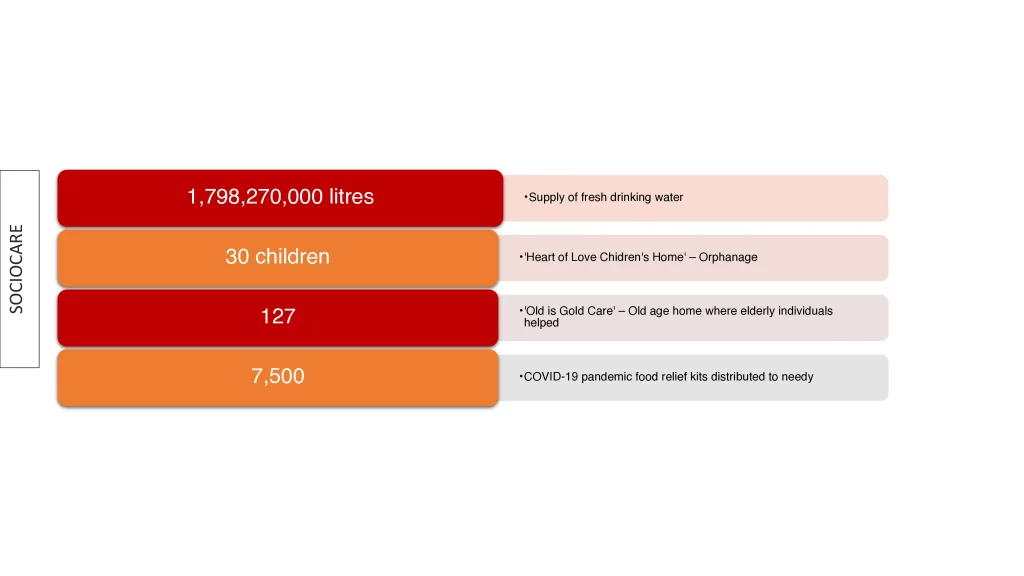 INAUGURATION OF THE SRI SATHYA SAI SANJEEVANI HOSPITAL, BATTICALOA, SRI LANKA
On August 09 2022, Sadguru Sri Madhusudan Sai inaugurated the Sri Sathya Sai Sanjeevani Hospital at Batticaloa, Sri Lanka to serve the unserved population of Sri Lanka, which is already undergoing difficult times. The function was presided over by the Guest of Honour – Mr Aravinda de Silva, Former Sri Lankan International Cricketer and Captain, and was attended by officials from the Government and the Diplomatic Community of Sri Lanka, members of the medical fraternity and armed forces from Sri Lanka, as well as volunteers and well-wishers from around the country and the world.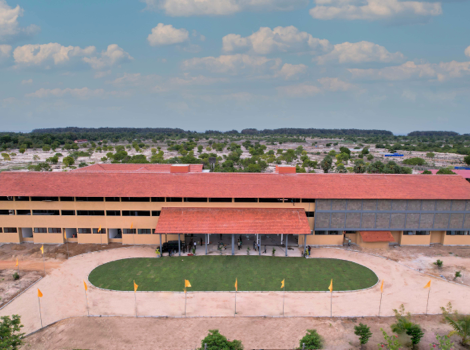 Sri Sathya Sai Sanjeevani Hospital, Batticaloa, Sri Lanka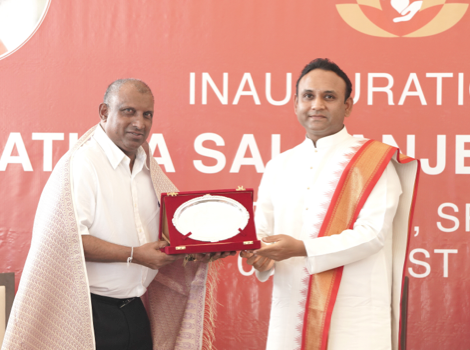 Sadguru Sri Madhusudan Sai felicitating the chief guest – Mr Aravinda de Silva
Message from the president of Sri Lanka, Mr.Ranil Wickremesinghe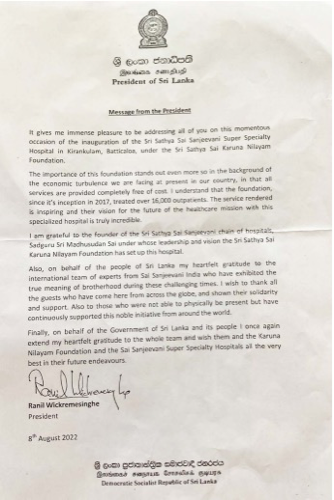 About two weeks ago, I got a message from a very famous man from India, who has been very dear to me and has been one of my childhood idols…that was none other than, Mr Sunil Gavaskar. His message was a request to represent him at the inauguration of the Sri Sathya Sai Sanjeevani Hospital at Batticaloa in Sri Lanka. Before coming here, I didn't anticipate this kind of magnitude, effort and love that has gone into this project, and witnessing this in person is a remarkable experience; for something like this to happen within five years is indeed remarkable. Congratulations for achieving this in the last five years. Today, after having completed my childhood phase of enjoying playing cricket, as a cricketer who contributed towards the game of cricket by representing Sri Lanka, as a business man who has established his own business for the last 14 years; it is time to serve my country, and at this juncture, I find my thinking matching with the motto of this Organisation – Love All Serve All. We have enjoyed everything from this lovely nation and now it is time to give the country back, what it deserves. Thanks to everyone who has put in so much effort and time to make this hospital happen. My support and help will be there anytime.