Stowarzyszenie Love All – Serve All
(Love All – Serve All Association)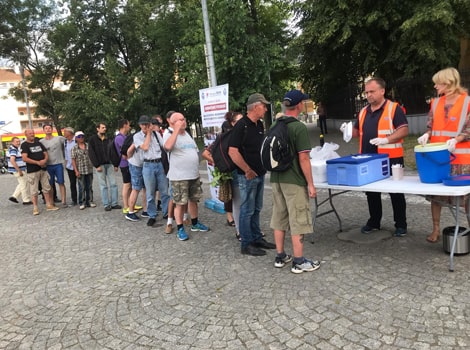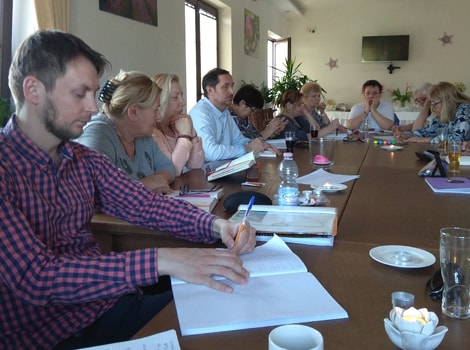 Projects
Spiritual workshops are organised three times a year in secluded locales away from the city. Six to seven hours of classes comprising meditation, discourses, question and answer sessions, music and service are conducted at these workshops
'Growing to be God' Programme is organised two times a month for children. These are values-based classes aimed at nurturing the innate moral values in children
The Love All – Serve All Association has partnered with Warsaw SEVA Association (a humanitarian organisation that follows the code of conduct set by the Indian Sikh tradition of providing food to people who are hungry irrespective of their religion, caste or status). Both the associations work together to provide meals to the homeless five times a week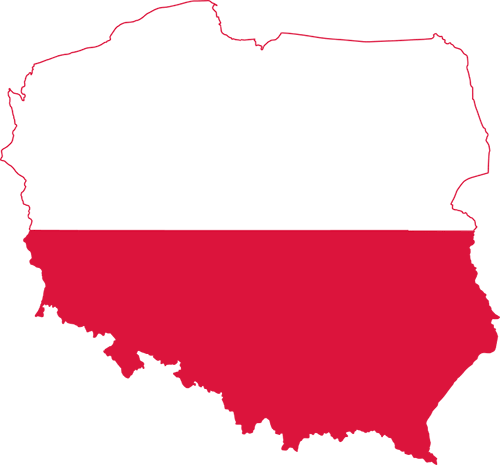 EDUCARE
An educational centre at the village Łbiska is aided with all its need, once in two months. During Christmas festivities the children from the Centre are gifted packages consisting of various sweets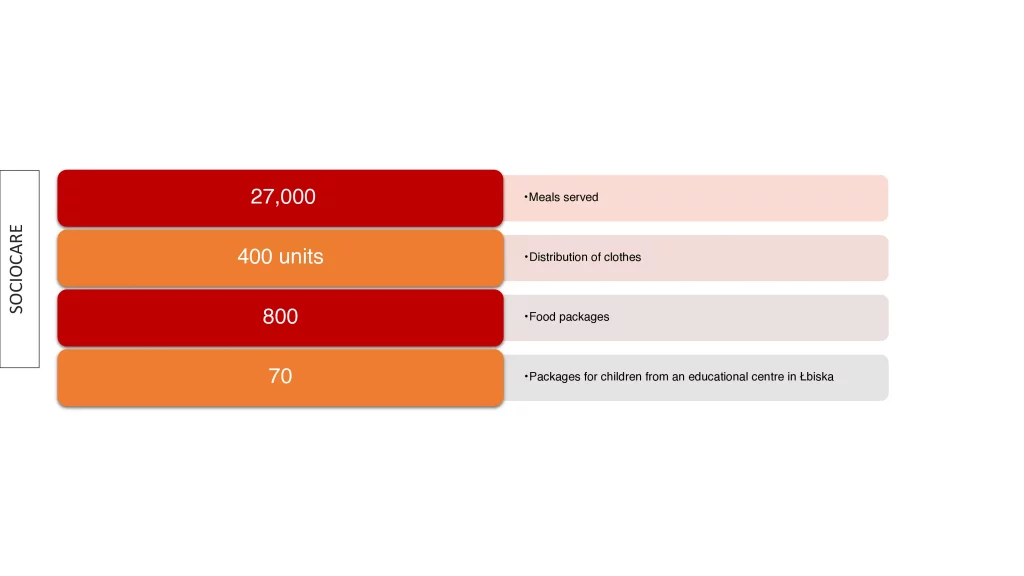 SOCIOCARE
Three times a week, food is served to homeless individuals and families in the city centre of Warsaw. Every month around 1,200 individuals benefit from this initiative
Since July 2021, the Association started distributing packages consisting of monthly groceries to families in need. Approximately 20 families receive help every month
Translation and publication of spiritual literature
Supporting educational institution – Sri Sathya Sai Karunyaniketanam, Tumkur, Karnataka, South India
Participating in the 'Each One Educate One' and 'Each One Higher Educate One' programmes
Prema Mandira – a spiritual and service centre was inaugurated on 30 May 2022. It is the first step towards establishing a Center for Human Development in Poland.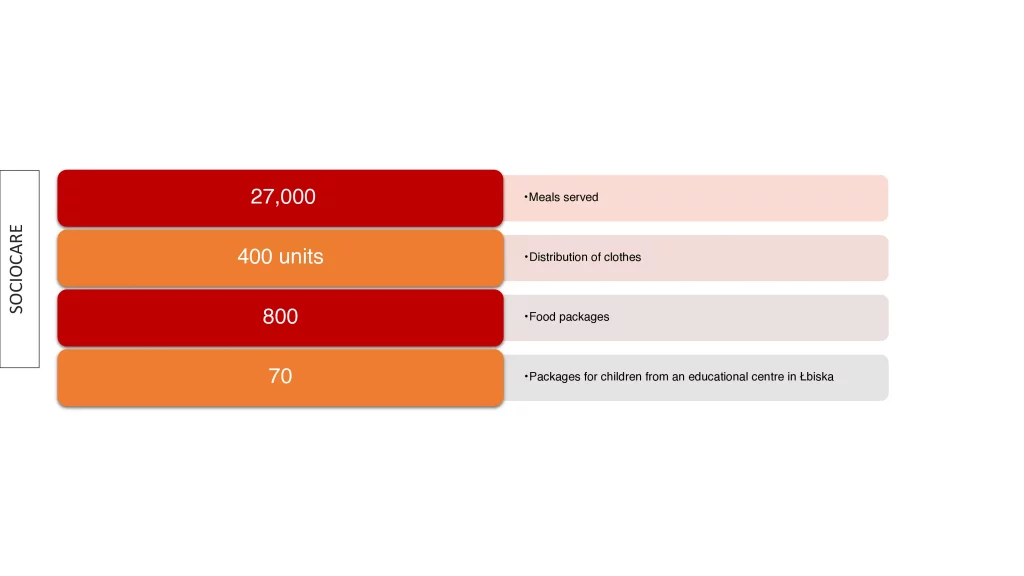 Stowarzyszenie Misja Prema
(Prema Mission Association)
MEDICARE
Misja Prema has collaborated with many hospitals throughout Poland. In 2021, support was extended to the patients of the mental health unit in Zlotoryja Hospital, in the region of Silesia, where about 30 individuals received sweets, fruit juices, along with hygiene kit.
SOCIOCARE
Joined hands with supermarkets and restaurants to save food from wastage and deliver to the associations who cater this food to needy individuals and families
Collaborated with 10 other associations in Warsaw (for refugees, single mothers, Alzheimer's patients, and young people with difficulties, among others), delivering them food equivalent to serving 1,200 individuals on a monthly basis. Once in a while, spontaneously, volunteers get together and serve food to the homeless
During June 2022, around 300 individuals including children, refugees, and elderly people in nursing homes and other institutions were served delicious ice-creams