Sai Ananda Foundation Malaysia

Divine Will Society Malaysia – Kuching
Sai Ananda Foundation Malaysia (SAFM) – Kuala Lumpur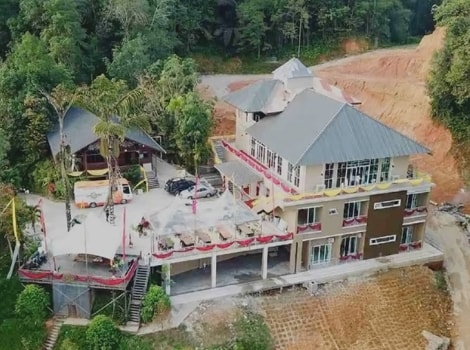 Sri Sathya Sai Anand Ashram a Centre for Human Development was established in Janda Baik, Malaysia
PROJECTS OF DIVINE WILL SOCIETY MALAYSIA – KUCHING
A Centre for Human Development – Vishwa Niketanam (Universal Home) was inaugurated at Kuching on March 14, 2019
Regular medical outreach camps are conducted for serving tribal communities who do not have easy access to the local clinics. Every camp caters to at least 300 tribals. A community Mobile Bus Clinic is also used in these camps
Distribution of wheelchairs, commode chairs and walking sticks to NGOs which serve the physically challenged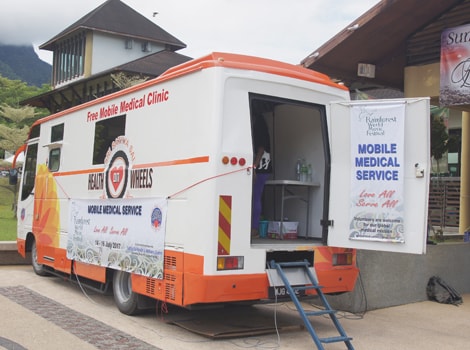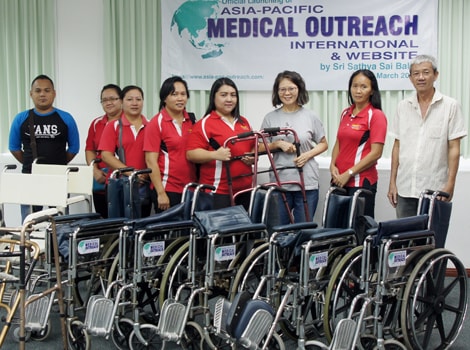 SAI ANANDA FOUNDATION MALAYSIA (SAFM) – KUALA LUMPUR

CORE TEAM OF SAI ANANDA FOUNDATION MALAYSIA (SAFM) – KUALA LUMPUR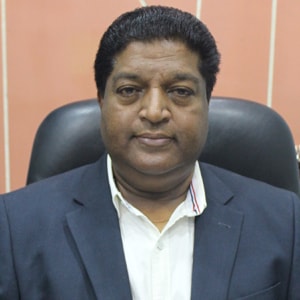 Ayavoo Arumugam
Founder of Sai Ananda Foundation Malaysia
Senior Architect of Central Bank of Malaysia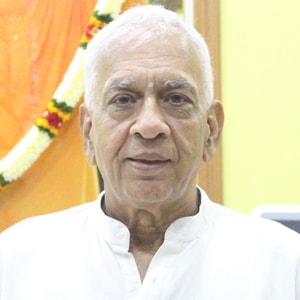 Rabindranathan Nayar
Chairman of Sai Ananda Foundation Malaysia
Retired Production Manager of New Straits Times Sdn. Bhd.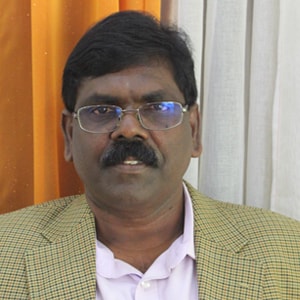 Subramaniam Kanan
Secretary of Sai Ananda Foundation Malaysia
Assistant Director for Inspectorate of Schools in the Ministry of Education Malaysia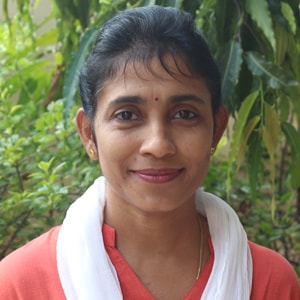 Vimala Subramaniam
Deputy Secretary of Sai Ananda Foundation Malaysia
Research Officer of Forest Research Institute of Malaysia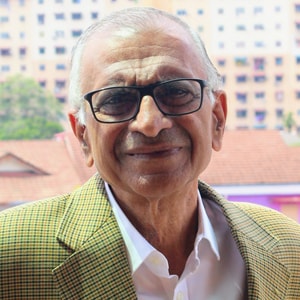 Rajnikanth BM Kamdar
Trustee of Sai Ananda Foundation Malaysia
Retired Director of Kamdar Sdn. Bhd.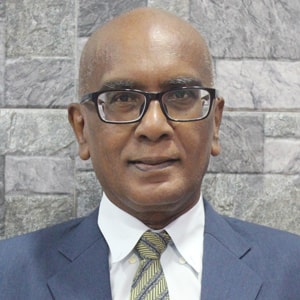 Balasubramaniam Navaratnam
Trustee of Sai Ananda Foundation Malaysia
Retired Finance Manager of Mohd Asbi & Associates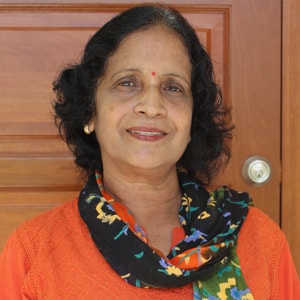 Saraswathy Ramasamy
Trustee of Sai Ananda Foundation Malaysia
Retired Retail Manager of Royal Selangor International Sdn. Bhd.
PROJECTS OF SAI ANANDA FOUNDATION MALAYSIA (SAFM) – KUALA LUMPUR
EDUCARE:
The Sathya Sai Education in Human Values classes imparts value education to 250 students on a weekly basis. Breakfast and lunch are served to all students and teachers. Transport is also arranged for their pick-ups and drops is also arranged for needy children
Sai Ananda Foundation also conducts teachers' training sessions
Home of Light – A school for blind children, currently sheltering 55 children, is visited once a month. Meals are served and free dental and medical check-ups are conducted
Every Sunday co-curricular classes are conducted for education in human values, yoga, aerobics, dance, singing and musical instruments for about 200 students
Sports carnivals, competitions and excursions for children are held every year in the month of May and nearly 200 students participate in these events
The Foundation's kindergarten (nursery) has four teachers and 25 children. It functions on a daily basis from Monday to Friday. Breakfast and lunch are served to all students and teachers. Transport is also provided to all students
The Foundation's tuition and crèche programme is serving 60 underprivileged children during weekdays. Food and transportation are also provided for all
Sai Ananda Transport Programme provides free bus service to 80 students to go to school and back home on a daily basis from Monday to Friday
Yearly 'Back to School Programme' conducted mostly in the month of December where school uniforms, bags, books, stationeries and shoes are given to underprivileged students so that they are ready to go to school in January every year
Tertiary education sponsorship is offered to select students who are in utmost need
A values-based early education centre – Tadika Murni Sai Ananda – Sai Ananda Value-Based Early Education Centre was opened to provide preschool education to children coming from marginalised backgrounds
Sri Sathya Sai Anand Ashram a Centre for Human Development was established in Janda Baik, Malaysia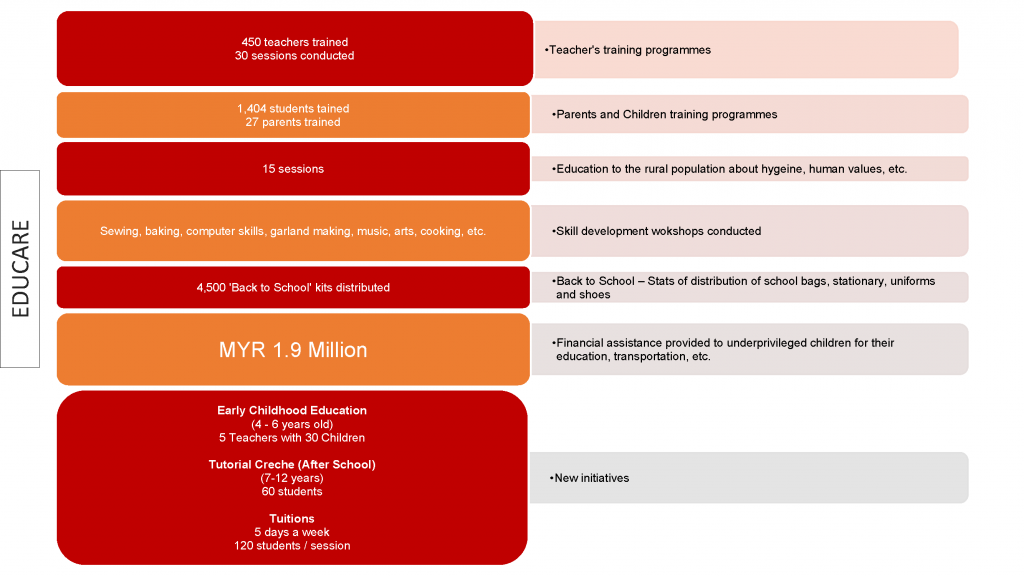 MEDICARE:
Sai Ananda Haemodialysis Centre provides free kidney dialysis for patients
A Dental Surgery Clinic was launched in March 2019 and provides free dental care to children and the elderly
Sai Ananda Dental Care programme has served close to 350 patients. Free dentures are also provided to patients
Sai Ananda Medical Service has served approximately 820 patients with various ailments, on a weekly and monthly basis. The Pharmacy provides free medicines as per doctor's prescription
A medical clinic operates during the weekends for walk-in patients. The clinic also provides medical aids, wheelchairs, artificial limbs, hearing aids, hospital referrals, cataract surgery sponsorship and subsidiary sponsorship for surgeries
A mobile medical bus visits selected rural areas once a month. Electrocardiogram (ECG) examination, General Health examination, and dental screenings are provided for about 50-100 patients. Referral cases are followed up by the doctors, in collaboration with hospitals
On the last Sunday of every month, a medical camp is organised. Over 100 patients are screened for blood pressure and glucose. Deworming, delousing and other health examinations are provided in these camps. The dispensary in the camp provides medicines free of cost to all the patients
The doctors who volunteer for the service activities also visit homes of the bed-ridden patients and provide them medical, mental and emotional support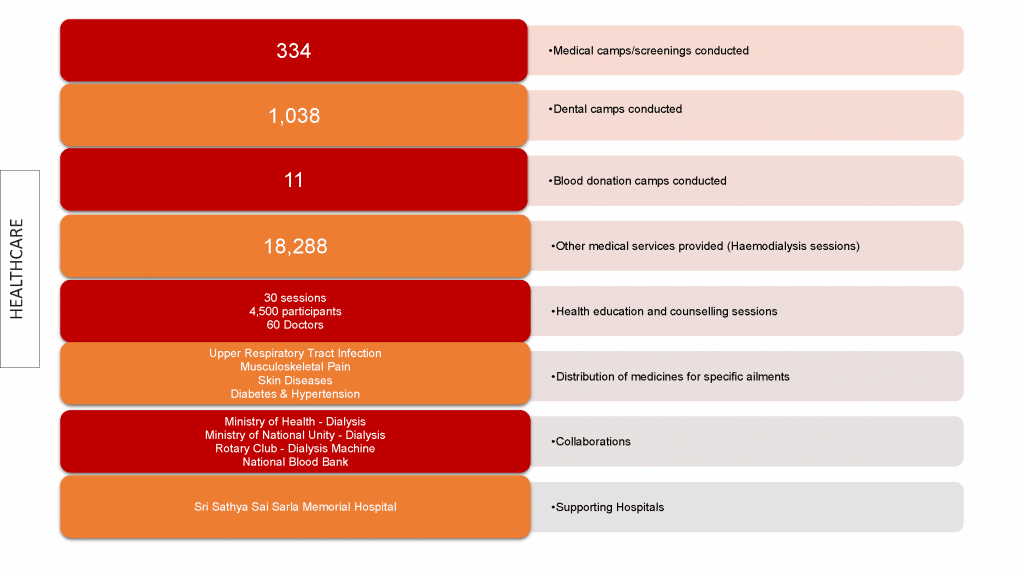 SOCIOCARE:
Sai Ananda Monthly Provision Camp provides dry ration to needy and elderly individuals
Sai Ananda Sai Care Living Allowance Programme, supports elderly individuals and needy families with financial assistance to make up their daily expenditures
Sai Ananda Sai Care Products, a 50% subsidised store, functions on a monthly basis where basic food supplies such as rice, oil, milk powder, etc., and hygiene products are sold at a 50% discounted rate to needy and deserving families in order to fulfil their daily needs 
Sai Ananda Vaccination Programme, where a total of 700 refugees were vaccinated so that they will be allowed to work and earn a living for their families
Sai Ananda Daily Food Distribution serves hot and nutritious meals to deserving individuals and families
Refugees are provided with bicycles so that they can commute to their work place with ease
Skills Training cum Employment for Destitute Women (Ananda Cares) – Ananda Cares provides employment for destitute women and abandoned elders to help them earn a living allowance that gives them a sense of dignity. The employees learn baking and sewing as a part of their skills training
Medical, Domestic and Financial Aid (Sai Cares) – Medical aids, knee guards and wheelchairs are donated to needy families. Essential commodities for cooking are provided to 80 families on a monthly basis baking and sewing as part of their skills training
Home-to-Home survey is carried out periodically to evaluate the economic status of the community, monitor existing registered recipients and to identify new families who need support
Counselling session is conducted free of cost by a volunteer professional counsellor for selected children and mothers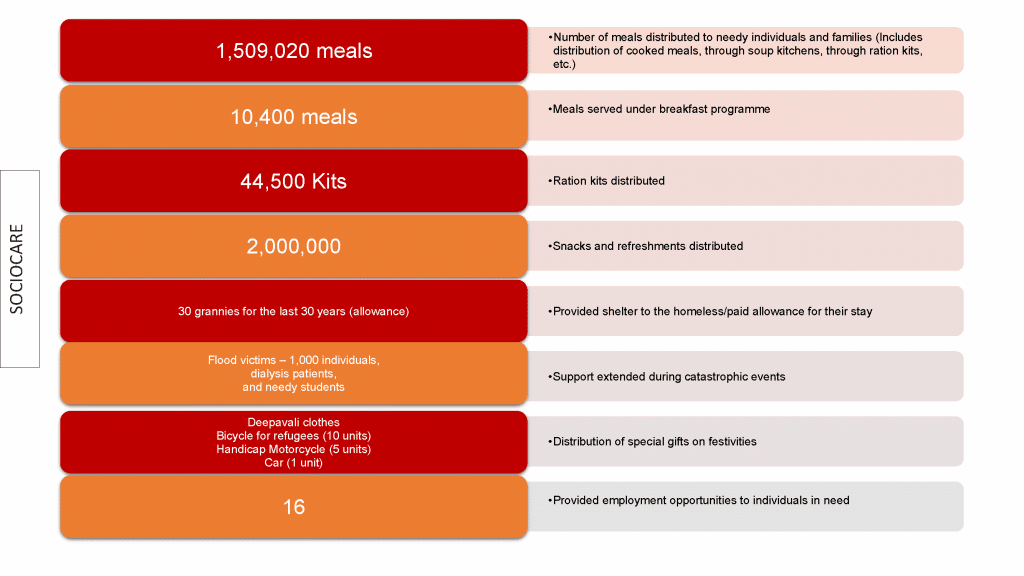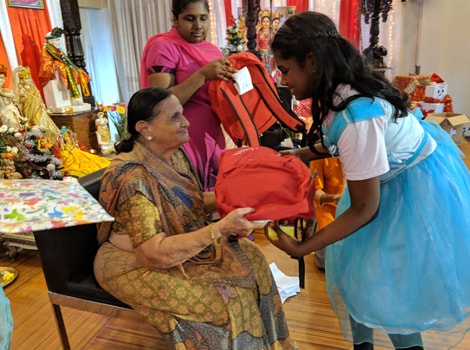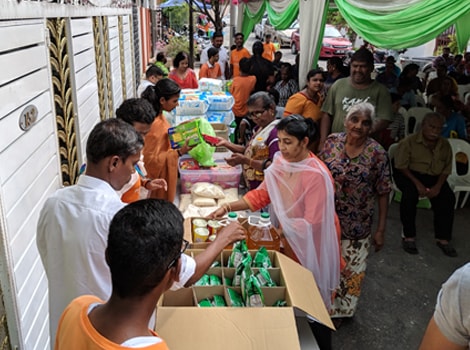 Sai Ananda Foundation Malaysia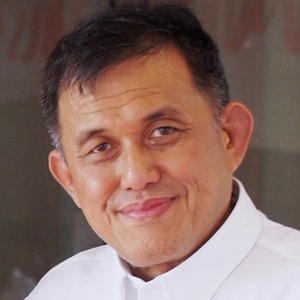 Anthony G C Bong
Chairman of Divine Will Society Malaysia
Senior Lawyer, Own Firm in Kuching Sarawak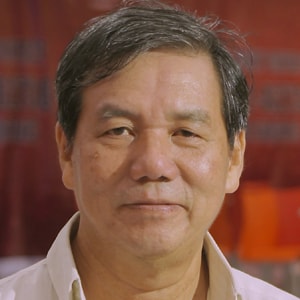 Henry Gan
Treasurer of Divine Will Society Malaysia
Projects Contractor, Own Firm manufacturing Elevators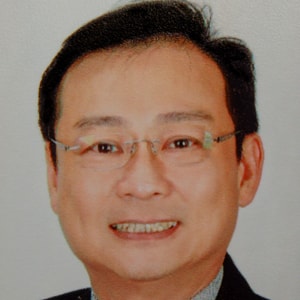 Sim Kian Chiok
Committee Member of Divine Will Society Malaysia
Quantity Surveyor, Real Estate Developer
Director of Sim Swee Yong Development & Construction Sdn. Bhd.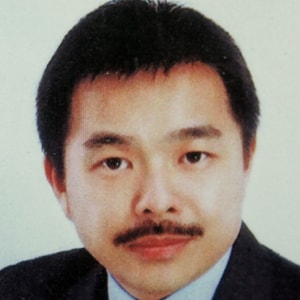 Sim Meng Chiok
Committee Member of Divine Will Society Malaysia
Real Estate Developer
Director of Sim Swee Yong Development & Construction Sdn. Bhd.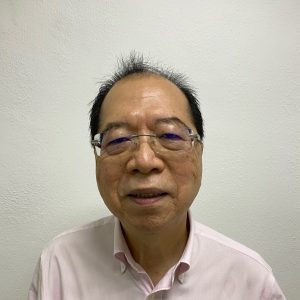 BP Yap
Internal Auditor of Kuching's Divine Will Society
Medicare:
Regular medical outreach camps serving at least 300 tribals
Mobile Community Clinic
Distribution of wheelchairs, commode chairs, and walking sticks for the physically challenged